Hospitality: An Ecclesiological Practice of Ministry
Hospitality: An Ecclesiological Practice of Ministry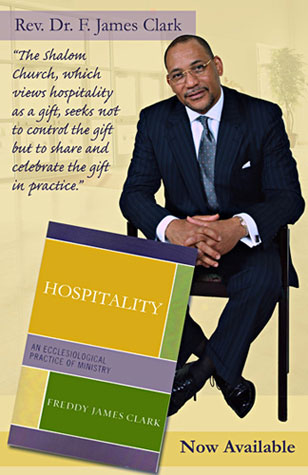 "The Shalom Church, which views hospitality as a gift, seeks not to control the gift, but to share and celebrate the gift in practice."

Our pastor, Dr. F. James Clark, chronicles the beginnings of the Shalom Church (City of Peace) in his first published book, Hospitality: An Ecclesiological Practice of Ministry. Pastor Clark illustrates how hospitality in practice is essential to effective ministry.

Take the journey through our pastor's eyes and gain a first hand view of the Shalom experience!!
Book Signings
Currently there are no new book signings scheduled.