Shalom Spotlight
Welcome to the Shalom Church Spotlight where we take a moment to recognize the outstanding achievements of individuals, families and businesses that are a blessing to our congregation and community.
Min. Sonja McClendon - Open Door Award Recipient
This comes after more than Forty years of education and outreach AND investigating the Civil Rights and disparities of discrimination in housing (sale, rental or management) and unfair lending practices against persons protected by Title VIII of the Fair Housi.ng Act of 1968, as amended, Title VI of 1964, as amended.....and other Civil Rights Laws!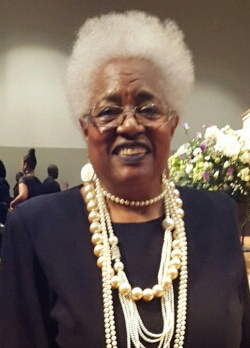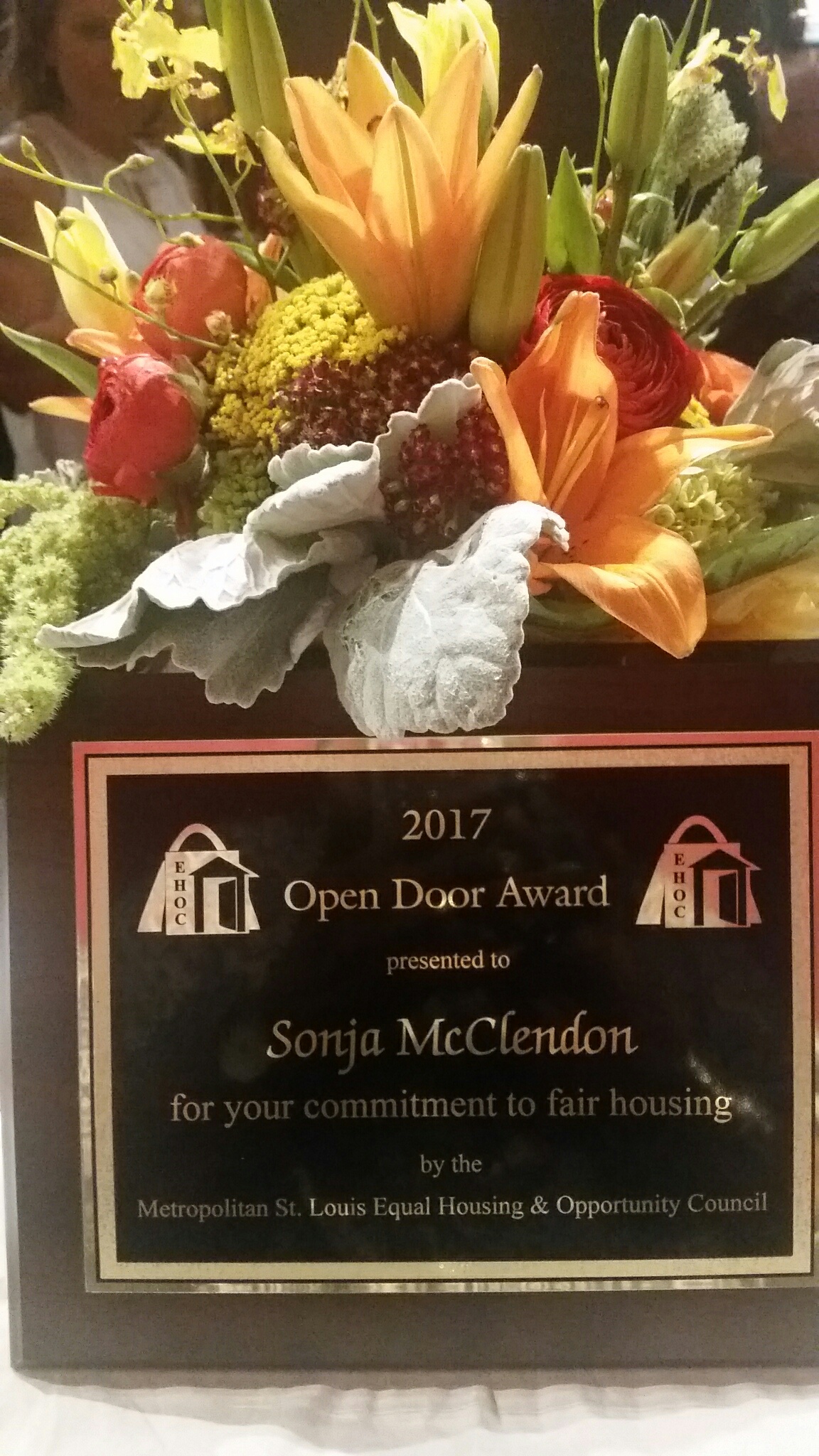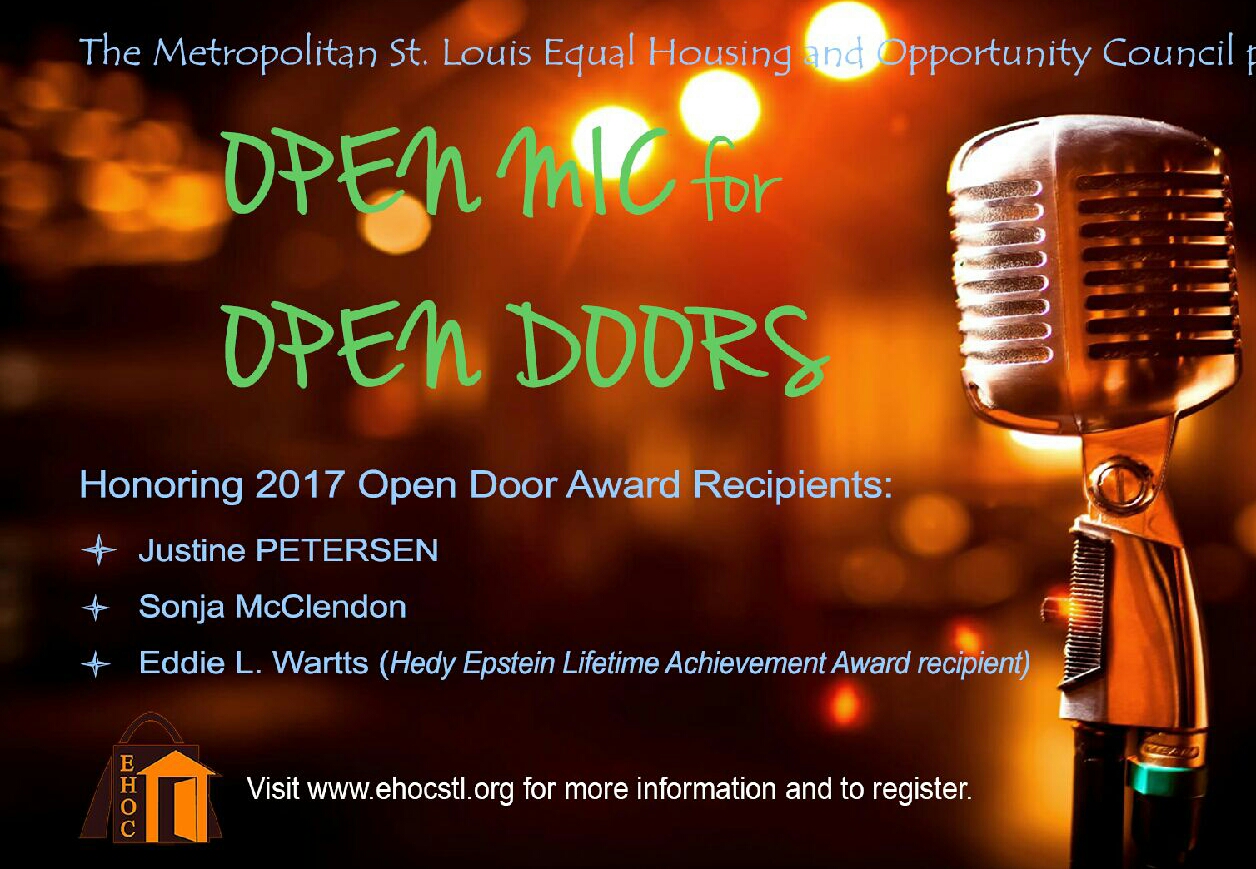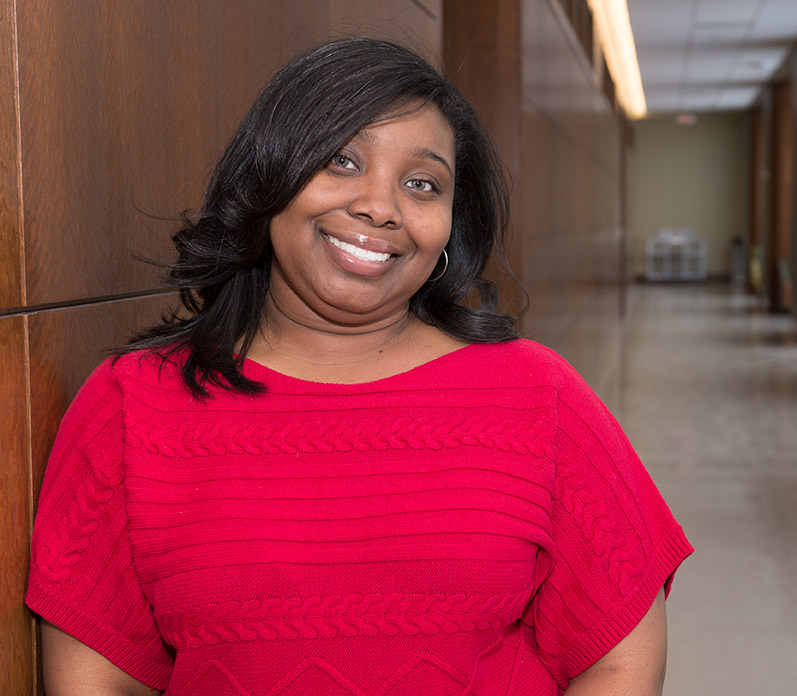 The Giver: Alexandria McCuein, BS '11, MBA '15Paying it Forward, Paying it Back
It doesn't take more than one succinct sentence for Webster University alumna Alexandria McCuien to describe her lifestyle. Any extensive conversation with McCuien, BS '11, MBA '15, leads the participating party to the same four-word conclusion McCuien humbly uses to summarize herself.
"I am a giver."

Photo copyright Webster University
She's proved it many times over. As a mentor and tutor of children at her church. As a Girl Scouts troop leader. As a volunteer with the Susan G. Komen Race for the Cure and the YWCA Young Ambassadors of Metro St. Louis. And as a major contributor to Webster's Project Gorlok — a student-led initiative that resulted in the installation of a bronze statue on the Webster Groves campus.
Fresh off the completion of her master's degree, McCuien was quick to give back because Webster had so well provided on her behalf. McCuien received five scholarships to attend Webster, including the Fox Family Scholarship and the Minority Female Boeing Company Scholarship. When she mingled with benefactors as a scholarship recipient at the annual (Daniel) Webster Society dinner, McCuien knew she wanted to one day be in their shoes, a feat she has already accomplished at 29 years old.
"I've always been a person who tries to give back. I like to help when I can," McCuien said. "Having that interaction with the donors is a reason why I gave back, but another reason is I met someone who made an investment in me and thought much of me. So, I want to do the same for someone else. It's real simple. Knowing I can help somebody get that degree they're striving for — and just have a little financial help — it means the world to anybody."
McCuien's Giving-Back Background
McCuien grew up in a single-parent home, learning the meaning of perseverance and giving from her mother, Jacqueline. But it takes a village, and members of Shalom Church (City of Peace) in Florissant, Mo. were happy to step up and become a second family to McCuien. Both her mother and church instilled a sense of generosity in McCuien from the get-go, as community service projects were the norm at Shalom.
"That's probably what has made me a giver — knowing how much my mom sacrificed for me just so I can have some opportunities," McCuien said. "She motivated me, pushed me to do better, to excel. My church family helped in that as well. It shaped me to be stronger, maybe endure more, help others and be supportive."
I represent Webster University everywhere I go. I did a number of college fairs to represent Webster. I try to encourage everybody to go to Webster — all the time. When (being on the alumni board) was brought to me and I thought about it, I was like, 'Wow. I already talk about Webster all the time and try to recruit, to encourage.' It gave me another way to be involved at Webster, so I decided to do it.
McCuien received ample financial support from Webster, which helped make the university an easy selection for her after she graduated from Alton High School (Ill.) with high academic honors. McCuien began attending Webster in 2006 and has been enrolled in classes at the institution ever since. After earning a bachelor's in computer science and a master's in business administration, McCuien is now working toward a certificate in cybersecurity. Webster's small class sizes and numerous opportunities to get involved were factors that drew McCuien to Webster.
"When I went on a tour of the campus it really felt like home already," McCuien said. "There was also a Shalom church member who worked at the university at the time. The people he introduced me to and had me in contact with beforehand really encouraged me to go there."
As a student, McCuien took on leadership positions with the Association for African American Collegians (AAAC) and Students in Free Enterprise (SIFE). She was one of the first individuals to join Student Ambassadors — who serve as representatives for the office of Webster's president — when the program was founded in 2010. She spent the next five and a half years working as a Student Ambassador, leading her to be endearingly earmarked as the organization's "grandma," according to Billy Ratz, who oversees the program.
"Students would always think, 'What would Alex do? How would Alex handle this situation?'" said Ratz, Director of Parent and Student Programs at Webster. "We go through a training program every year with Ambassadors, and Alex was never somebody who actually needed it because she's just a natural with people. People love her and flock to her. She can carry on a conversation with anybody about anything. She always has something to share or add. Other students found that inspiring. She's just the ultimate person to look up to."
Through her work as a Student Ambassador, McCuien learned she might get asked about Webster from a prospective student at any moment. Her passion and dedication in unwaveringly recommending the university led her to being elected to the Webster Alumni Association Board of Directors in the spring of 2015.
"I represent Webster University everywhere I go," McCuien said. "I did a number of college fairs to represent Webster. I try to encourage everybody to go to Webster — all the time. When (being on the alumni board) was brought to me and I thought about it, I was like, 'Wow. I already talk about Webster all the time and try to recruit, to encourage.' It gave me another way to be involved at Webster, so I decided to do it."
Making Project Gorlok A Reality
During McCuien's time as a Student Ambassador, members discussed a fundraising initiative directed toward the building of a Gorlok statue at the St. Louis home campus. In November 2014, Student Ambassadors and Webster's Student Government Association announced Project Gorlok had been green-lighted. After months of hard work and more than $13,000 raised, the bronze Gorlok statue was unveiled on Aug. 1, 2016. McCuien was a major reason the project succeeded.
"The statue was something that was precious to Student Ambassadors. I knew I was going to give, I just didn't know when," McCuien said. "Once we had talked about having the Gorlok statue, I knew I wanted to go ahead and do it. I also believe if you don't start a habit right when you're thinking about it, something might happen where you procrastinate and put it off. Why not go ahead and help while I can when it's really needed?
"I told (Student Ambassadors) that when I leave, I will donate. And that's what happened. I said I will support the project. I was going to do exactly what I said."
The Gorlok statue is situated between the Emerson Library and Sverdrup Complex, just a bit east of The Quad. It stands more than three and a half feet tall on its base, and the bronze utilized for the sculpture weighs about 250 pounds. A few feet in front of the statue is a brick with the following inscription: "Alexandria McCuien 2011 & 2015." McCuien was ecstatic when she first visited the completed work.
"I loved it. It was awesome. It was just great to see it in fruition," she said. "And then the brick is what made it reality for me. Just seeing my name there was awesome. That was one of the best things I've ever had. It was a wow moment. I couldn't believe it. I was like, 'This is real. I really helped with this. I was able to contribute.' Just knowing an idea we had actually came to life."
At the conclusion of her undergraduate career, McCuien received the Webster Capstone Award for Leadership. She's piled up the accolades since, earning the Webster Alumni Association Graduate Student Leadership Award, the St. Louis American Foundation's Young Leaders Award and the Women of Color STEM Technology Rising Star Award. She's been a part of the Webster Society as a donor since 2015.
McCuien jumped into working at AT&T in St. Louis shortly after she graduated in 2010 — it was one of four job offers — and has been at the company ever since. She's a senior specialist – applications developer, a male-dominated industry that McCuien has thrived in. She uses her story to encourage other young females to consider an education and career in a STEM field.
Despite so many awards, achievements and volunteer experiences to McCuien's name, it doesn't take Ratz more than one succinct sentence to describe his longest-tenured Student Ambassador and good friend. As he simply puts it: "She's just one of the greatest people I've ever known."
Monica Butler - The Phenominal Woman Awards 2018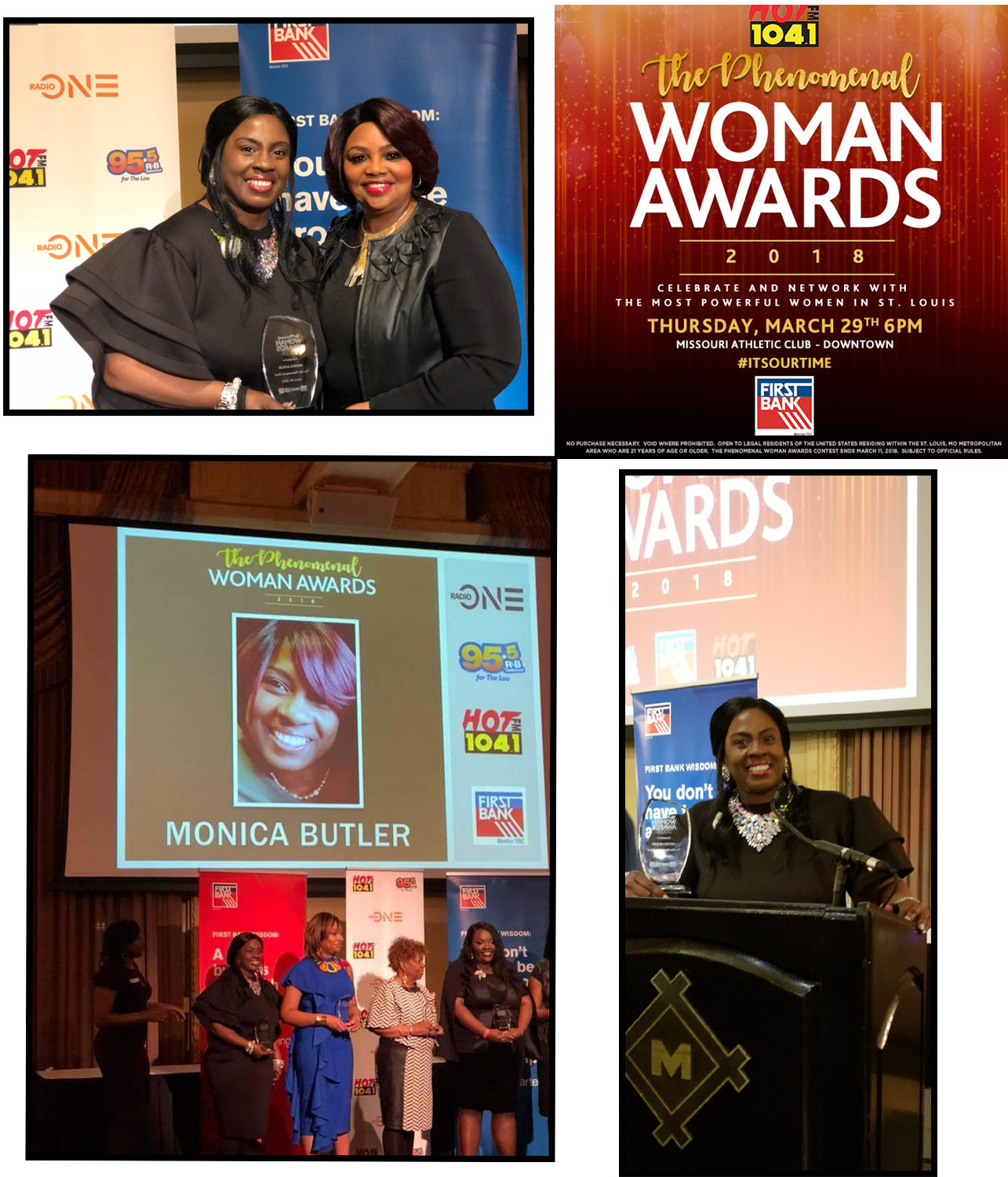 Monica Butler, a native of St. Louis, MO Jacqueline Butler's only child. She accomplished success early in life. She's a graduate of Navy ROTC Academy in St. Louis, and furthered her education with a Navy ROTC Scholarship to Southern University in Baton Rouge, Louisiana.
Her first professional music experience was with a 24 hour Gospel Radio Station "WNDC in Baton Rouge Louisiana, as Public Affairs Director and Radio Announcer.
With her Production and Promotion experience she has worked with Gospel Plays, Award Shows, Television Shows and Concerts all across the country.
She had the opportunity to be in the Documentary Film, "Say Amen Somebody" with Gospel Legends Willie Mea Ford Smith, Thomas Dorsey, The O'Neil Twins and Zella Jackson-Price.
Produced shows like "The Bobby Jones Gospel Show" on BET,
"One On One with LEXI" on The Word Television , "The Mike & Jeanne Show" on UPN with Executive Producers
(Eric Rhone and Cedric The Entertainer)
Worked on films produced in Louisiana "Mamma, I want to Sing!"
"MACUMBA", JK's House (jkshouse.com)
Jarissic World, On Angels Wings
Worked with National artist and actors such as Brian McKnight, Tom Cruise,
Billy Dee Williams, Wendy Rachal Robinson, Carl Payne, Will Smith, Boris Kojoe, James Avery, Patti Labelle, Lynn Whitfield, Shirley Murdock, Malik Yoba and so many others.
Owner of her own Consulting Media and Production Company
"The Butler Group"
President and CEO of "The Echelon Center in Baton Rouge,
LA, President of The St. Louis/ East St. Louis chapter of The Alliance of Gospel Music Professionals, owner of Echelon Media Production Company in St. Louis, Mo. and Founder of Film Camp USA (STL).
Member at Shalom Church (City of Peace) under Dr. Freddy J. Clark Pastor in St. Louis, MO. since 1997 were she serves on the
Reflections Media Ministry
Other works Monica Butler have done:
Missouri Black Expo (Gospel Main Stage) -
RAM's Super bowl Win Gospel Explosion for Kurt Warner - "Say Amen" Documentary Film -
Stage Play Cheaters,
Stage Play Your Arms are too short to box with GOD! -
Stage Play Men, Money and Gold Diggers -
Stage Play Friends and Lovers,
Stage Play Shakin Up,
Stage Play "Why did I get Married"
Film - "Mama, I want to Sing! (Louisiana Produced) Film
Film - Macumba (Thriller)
Film - Jarissic World
Pilot – JK's House
Film – On Angels Wings
Play/ Film - Preaching to The Pastors
27 years of Television and Flim experience...
NEWS: "BET's and The Word Networks Bobby Jones Gospel Black Voice News Online -
Quotes from internet news: Bobby Jones Gospel Taping New Series for Bobby Jones Gospel will begin taping new shows on September 9-12, ... Monica Butler and Nichelle Newsome will return as production associates along with Carla Reed (Lift Every Voice producer). www.blackvoicenews.com/content/view/3 7332/3/ · Cached Morning Prayer: Part One by Sr. Monica Butler Audio Book on Audio Author: Sr. Monica Butler , Fr. James Walsh, Val Goldsack; Audio Original; Running Time: 15 Mins. ... The Gospel of Inclusion by Carlton Pearson;
Introducing Our Church Theologian in Residence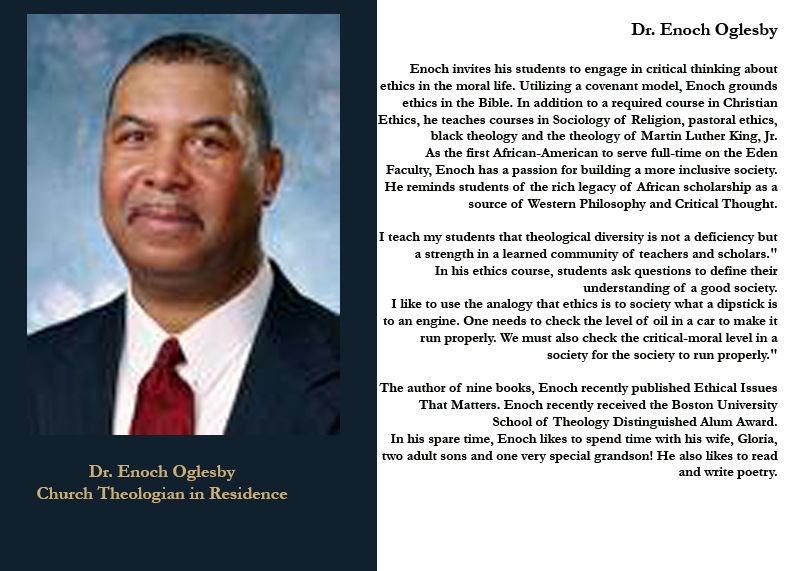 Ben Broadnax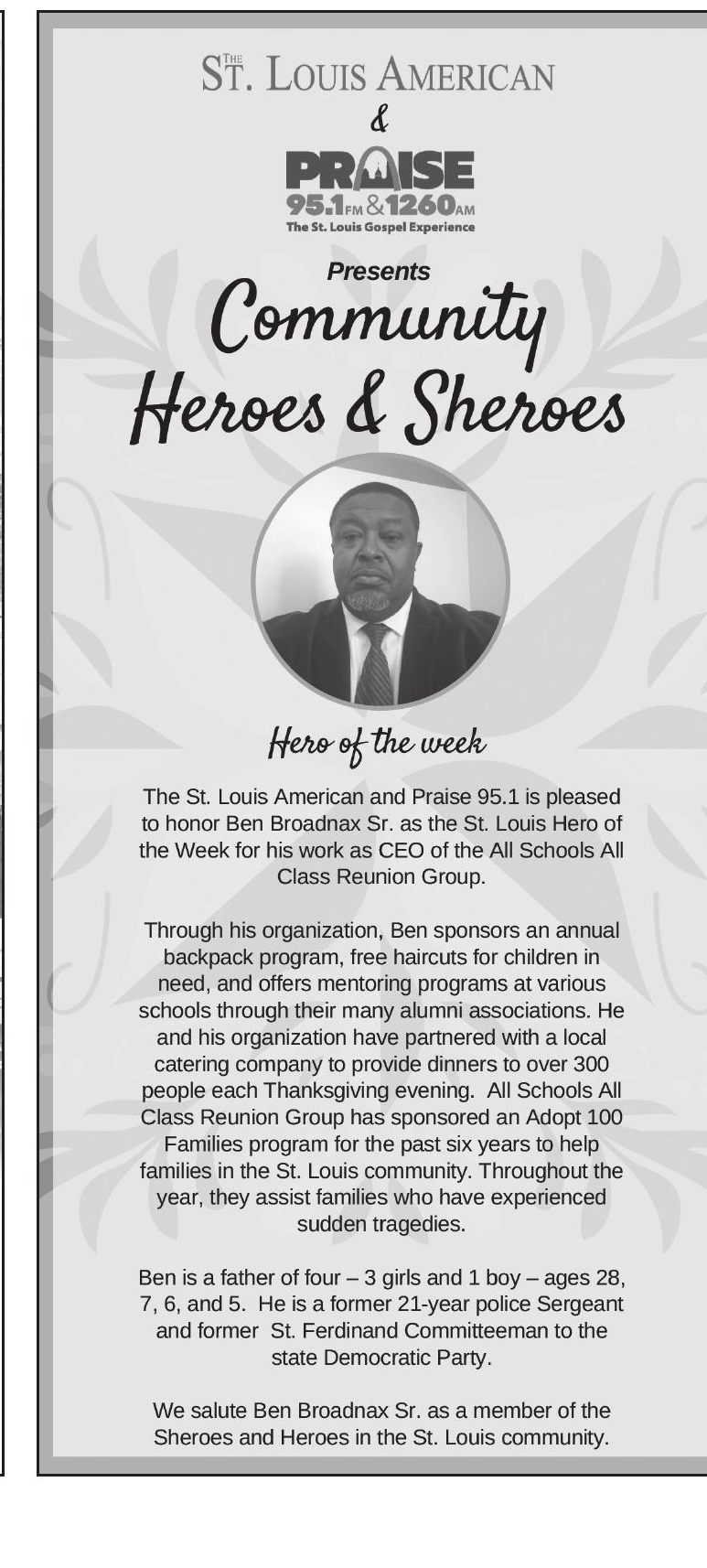 "The Talking Sax" Eugene Peebles
"The Talking Sax" is heading back to The NBA! Saturday, January 27th will be performing the national anthem in Indianapolis---Indiana Pacers vs Orlando Magic. Thanks for your support!

Thanks for your support! I am honored to announce that "The Talking Sax" has been invited to Los Angeles for the Red Carpet Gala Music Awards Event held in April 2018. Music has been featured nationally and internationally with a great response! Nominated for Jazz Artist of The Year. Will keep you updated. Thanks again!!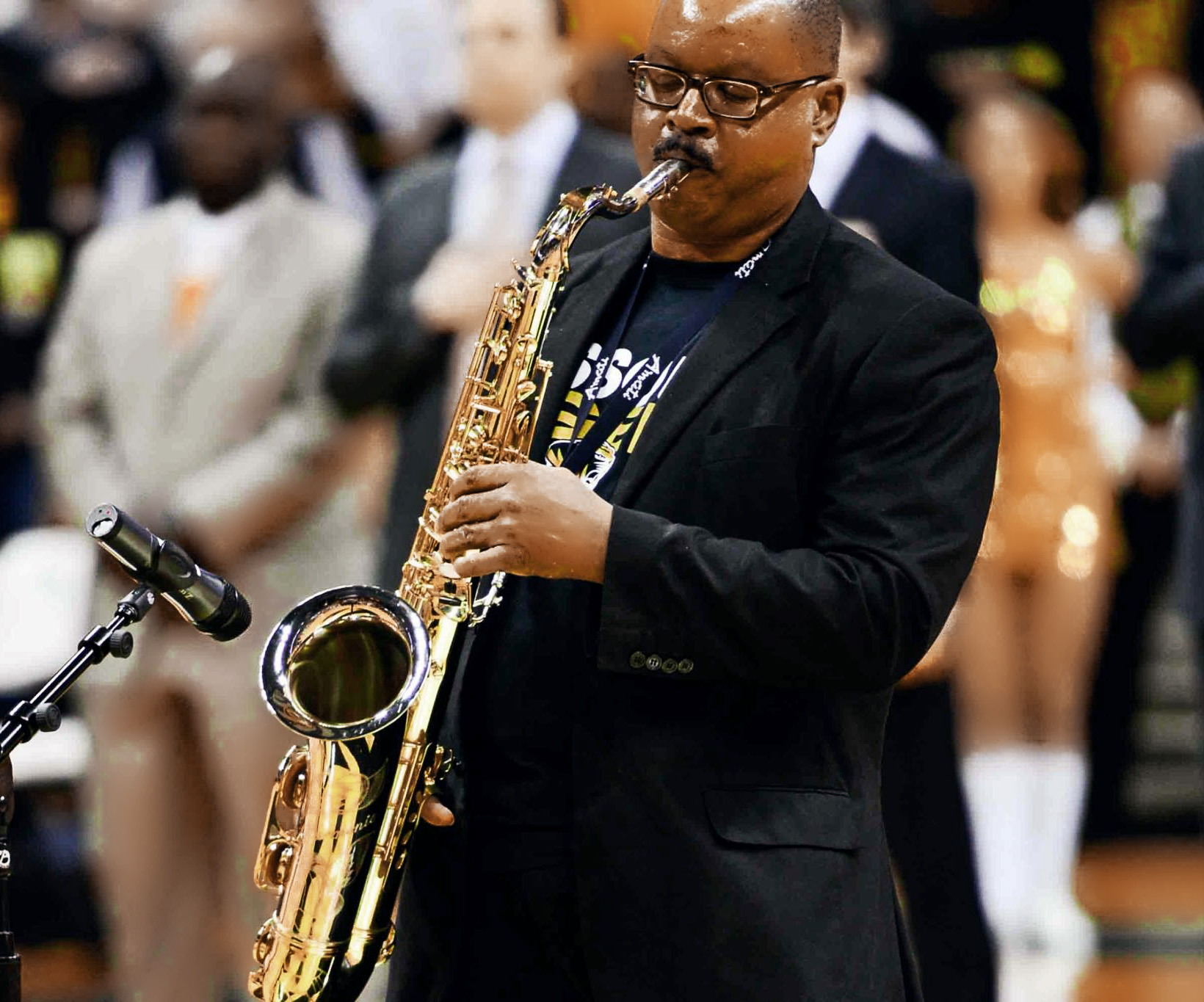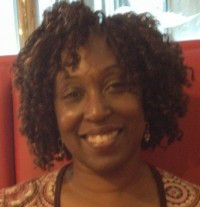 Minister Karis Jackson
Received, Shell Urban Educator Award
Student Spotlight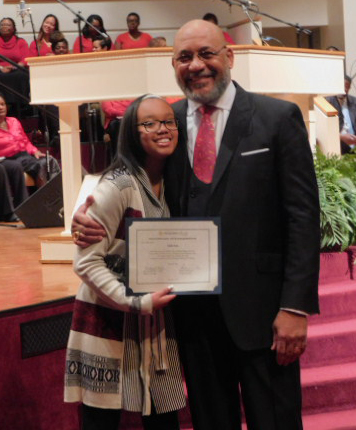 Halla J. Jones,
7th grader at St. Angela Merici
Inducted into National Juniors Honor Society
January 19, 2017
*If you or someone you know has an outstanding achievement that is worthy of recognition, feel free to submit your entry to shalomchurch@shalomccop.org!*
*All appropriate entries are posted as space allows.*