The NextGeneration Choir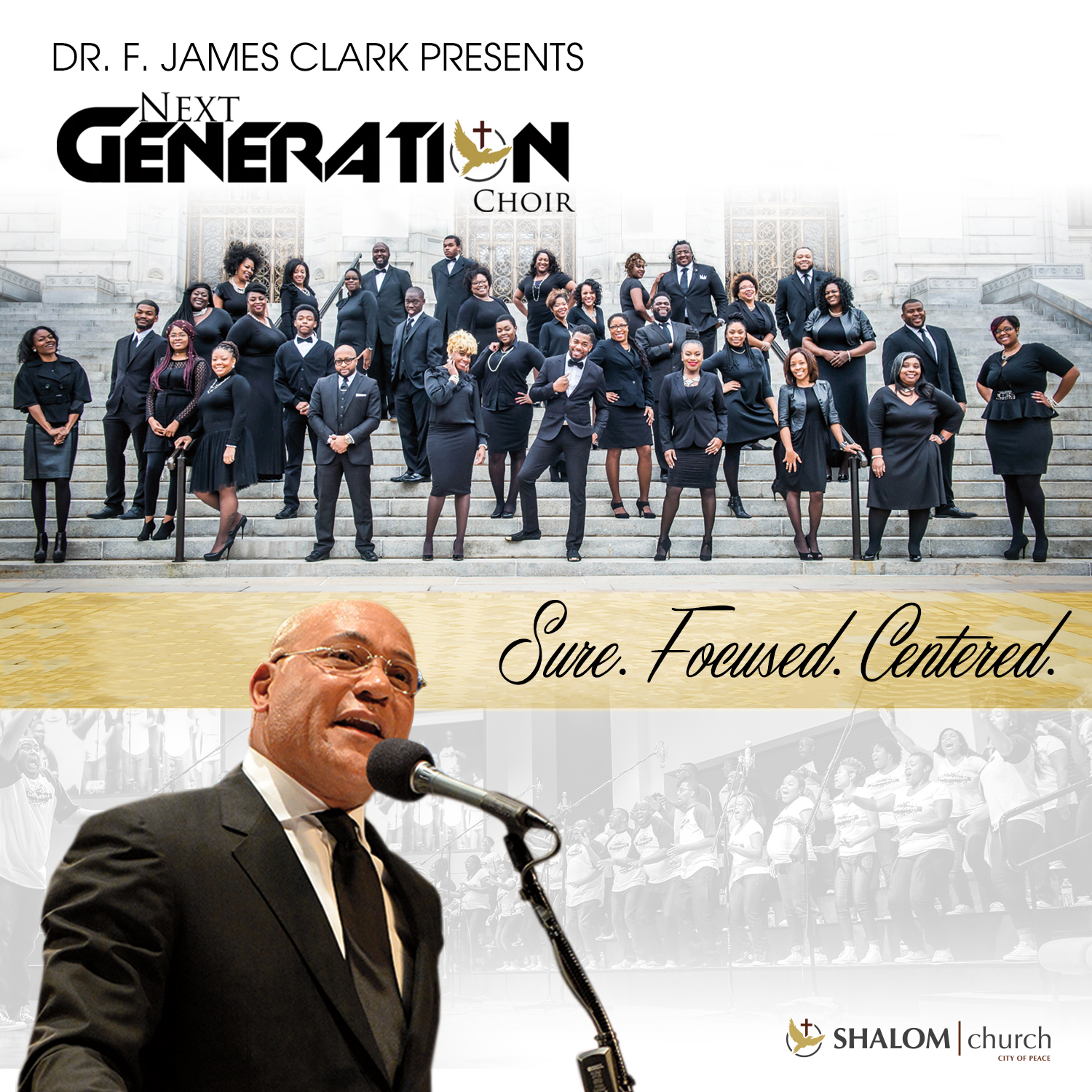 St. Louis, MO -- In 2015, Dr. F. James Clark and the Shalom Church (City Of Peace) Mass Choir released their debut album SIMPLY AMAZING to a Billboard Top Gospel Album position of #3. The album also garnered Dr. Clark and his pristine choir a 2016 Stellar Award nomination for Contemporary Choir of the Year and four 2016 Rhythm of Gospel Awards for Special Event CD of The Year, Rhythm of Gospel CD of the Year, Traditional Choir of the Year and Church Choir of the Year. In addition, their album netted two Top 30 Billboard Gospel BDS Radio Chart singles - "We Praise Your Name".
There is now great expectation that Dr. Clark's young adult choir – The NextGeneration Choir will continue down this boundless musical corridor with their own music project SURE. FOCUSED. CENTERED. The NextGeneration Choir, one of two music ministries offered at Shalom Church, has been set into position to edify the body of Christ with a structured contemporary approach to gospel music and to provide a greater foundation for young adult discipleship.
Connect with The NextGeneration Choir @NextGenChoir
Marketing/Publicity: [email protected] - The Bellamy Group
Radio Promotions: [email protected] - Edmondson Communications
Shalom Church (City Of Peace) Contact:
5491 N. Highway 67, Florissant, MO 63034
Office: Booking 314.653.2319 / [email protected]
www.ShalomCCOP.org