Next Generation - Stellar Awards Nomination Consideration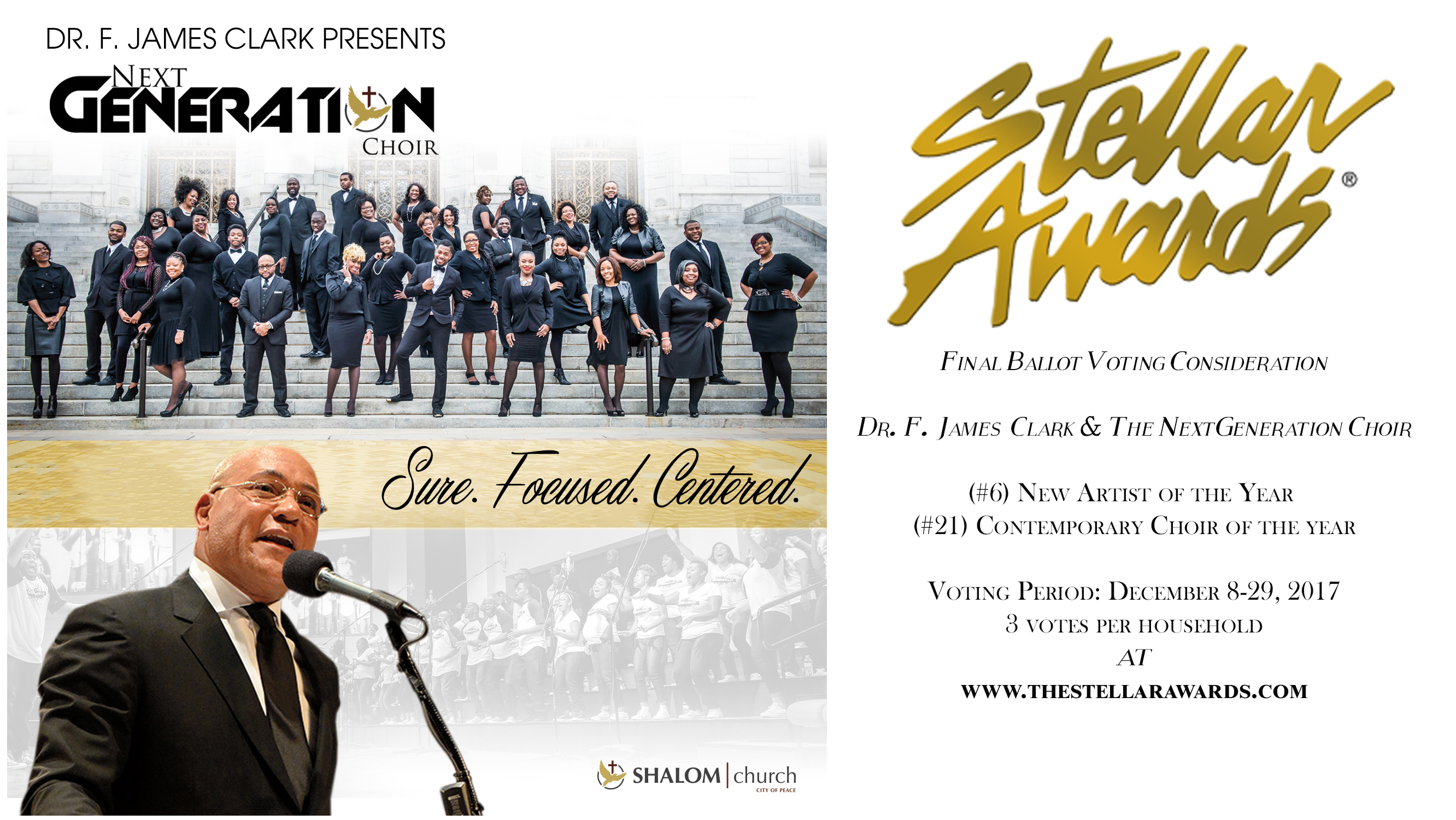 Dr. F. James Clark and The NextGeneration Choir Release "CRY OUT" Worship Single and Lyric Video
Dr. F. James Clark Presents The NextGeneration Choir Worship Anthem
"CRY OUT"
The NextGeneration Ministry is comprised of and open to ages 13 - 35 who are willing to learn, grow and make a difference in the lives of others. The NextGeneration Ministry is specifically gaining national attention through music. Dr. Clark's NextGeneration Choir released their debut album SURE. CENTERED. FOCUSED. earlier this year with the album landing on the Billboard Top Gospel Albums chart at #3, peaking at #1 and remaining in the top 40 for numerous weeks.
SURE. CENTERED. FOCUSED is produced by the young and noted musician and songwriter Terence Vaughn. His production skills, along with anointed songwriter and choir director Curtis Finch, Jr, helped garner a successful Top 40 radio single "You Are". SURE. CENTERED. FOCUSED. is available on digital music stores, music streaming sites, and includes songs written by popular Worship leader Shawn Bigby, multiple award-winning writer Jason Clayborn (Hezekiah Walker, VaShawn Mitchell, Ricky Dillard), Glyne Griffith, Melvin "Maestro" Lightford and many others.
Now these dynamic young voices are releasing their second radio single "Cry Out" (written by Dishawn Payton and Ashley Davis). "Cry Out", featuring lead vocals by Crystal Gill, also has a companion lyric video available for music ministries and for sharing on YouTube.
Listen To "Cry Out"
Dr. Clark is guiding youth and young adults and challenging them to be effective leaders and disciples through music. The NextGeneration Choir has accepted the call and boldly exude their enthusiasm in exuberant praise and sincere worship as heard on their single "Cry Out" and their SURE. FOCUSED. CENTERED. album.
Watch and Share "CRY OUT" Lyric Video ?